WE RETURN!
Making God Laugh
by Sean Grennan
Directed by Eric Goldstein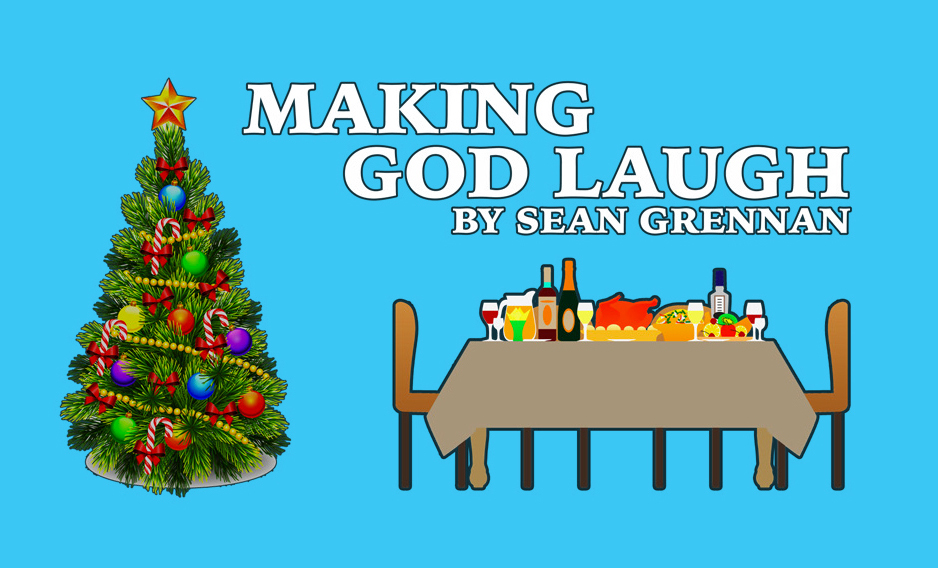 Making God Laugh follows one typical American family over the course of thirty years worth of holidays. Starting in 1980, Ruthie and Bill's grown children - a priest, an aspiring actress, and a former football star - all return home, where we learn of their plans and dreams as they embark on their adult lives. The empty-nester parents contend with their own changes, too, as old family rituals are trotted out and ancient tensions flare up. As time passes, the family discovers that despite what we may have in mind, we often arrive at unexpected destinations.

Friday, November 5th 8pm
Saturday, November 6th 8pm
Sunday, November 7th 2pm
Friday, November 12th 8pm
Saturday, November 13th 8pm
Sunday, November 14th 2pm
Friday, November 19th 8pm
Saturday, November 20th 2pm
Saturday, November 20th 8pm

Tickets:
Online Box Office
or call 313.532.4010
or email rcptickets@gmail.com

**In order to be admitted into the building on show night you must present proof of COVID vaccination or proof of negative COVID test taken within 72 hours of show time - no exceptions. We will accept vaccination cards, photocopies of vaccination cards or phone photos of vaccination cards as proof. Masks are required to be worn at all times inside the theater regardless of vaccination status. No food or drink allowed. We're sorry for the inconvience. We thank you for your understanding and cooperation.**
RCP VIRTUAL ONE ACT FEST
Did you miss the Virtual One Act Fest? What?! Really? No worries! You can still enjoy the show while waiting for the return of live theater. Tickets to the stream are still available in the Online Box Office.