RCP PRESENTS THE MALTESE FALCON
Before there was television, there was radio! Journey back in time with RCP as we present the radio version of The Maltese Falcon. Join us for a unique presentation as director Laurie Smalis and her cast video record their performance so you can have a look behind the scenes at how the magic of the radio show was made.

This special presentation is available now on YouTube where we invite viewers to enjoy, as well as donate so we can keep art alive through this most unusual time.

Please take a moment to subscribe to our YouTube channel so that you don't miss future productions. Thank you and enjoy the show!
RCP Virtual One Act Festival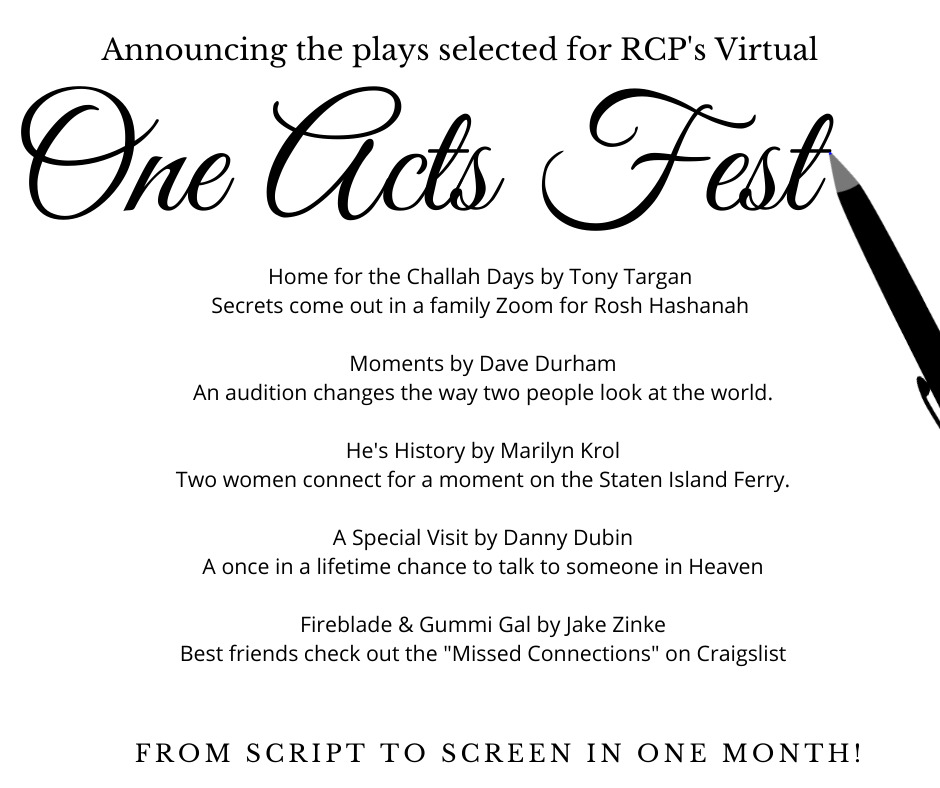 The Virtual One Act Festival will premier on Saturday, May 22nd. Stay tuned for more details.